PM Kisan eKYC Updates Check Online Last Date Check Here, PM Kisan Yojana the money will be credited to the account of the farmers who have undergone e-KYC. Farmers who do not meet this condition will not get this money. Under the Pradhan Mantri Kisan Sanman Nidhi Yojana, the government may transfer the 11th installment of Rs 2,000 to farmers' bank accounts in the first week of April Probability.
PM Kisan eKYC Updates
| | |
| --- | --- |
| Yojana (Scheme) | PM Kisan Samman Nidhi |
| Launch By | Central Government |
| Beneficiaries | Small Farmer |
| Benefits | Rs.6000 in a year, In three Installments |
| Post Category | Yojana |
| KYC Update Last Date | 31st May 2022 |
PM Kisan KYC Update Last Date
The Government of India has long ago made e-kyc mandatory for all farmers for the PM Kisan Sanman Nidhi Yojana. But then it was postponed. Now once again it has been made necessary. You can easily do this important work from home with the help of your mobile, laptop or computer.
How To Pm Kisan eKYC Update Online?
1. Visit PM Kisan's official website https://pmkisan.gov.in/.
2. The eKYC link will now appear on the Kisan Corner option. Click on it.
3. Then enter your Aadhaar number and click on the search button.
4. Then enter the required information requested here.
5. After this the process will be completed by clicking on submit.
Also View :
PM Kisan eKYC Aadhaar OTP
The farmer-beneficiaries must note that the eKYC will be updated when all the details match, else, it will be marked as invalid. In case of a mismatch of details, the beneficiaries might need to contact the local Aadhar Seva Kendra.
PM Kisan eKYC Online 2022
eKYC is MANDATORY for PMKISAN Registered Farmers. Pls. contact nearest CSC centres for Biometric authentication Aadhar based eKYC through OTP Authentication has been temporarily suspended Deadline of eKYC for all the PMKISAN beneficiaries has been extended till 31st May 2022.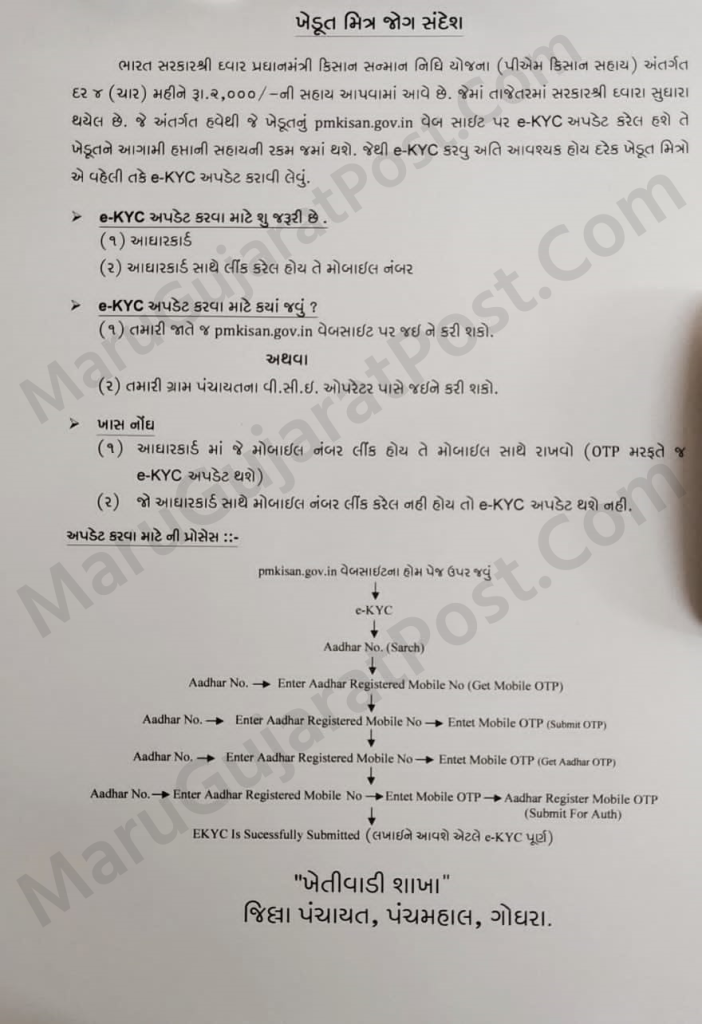 How To Check PM Kisan Beneficiary Status And List?
Beneficiary Status : View Here
Beneficiary List : View Here
PM-KISAN Scheme
PM Kisan is a Central Sector scheme with 100% funding from Government of India.
It has become operational from 1.12.2018.
Under the scheme an income support of 6,000/- per year in three equal installments will be provided to all land holding farmer families.
Definition of family for the scheme is husband, wife and minor children.
State Government and UT administration will identify the farmer families which are eligible for support as per scheme guidelines.
The fund will be directly transferred to the bank accounts of the beneficiaries.
There are various Exclusion Categories for the scheme.
Useful Link :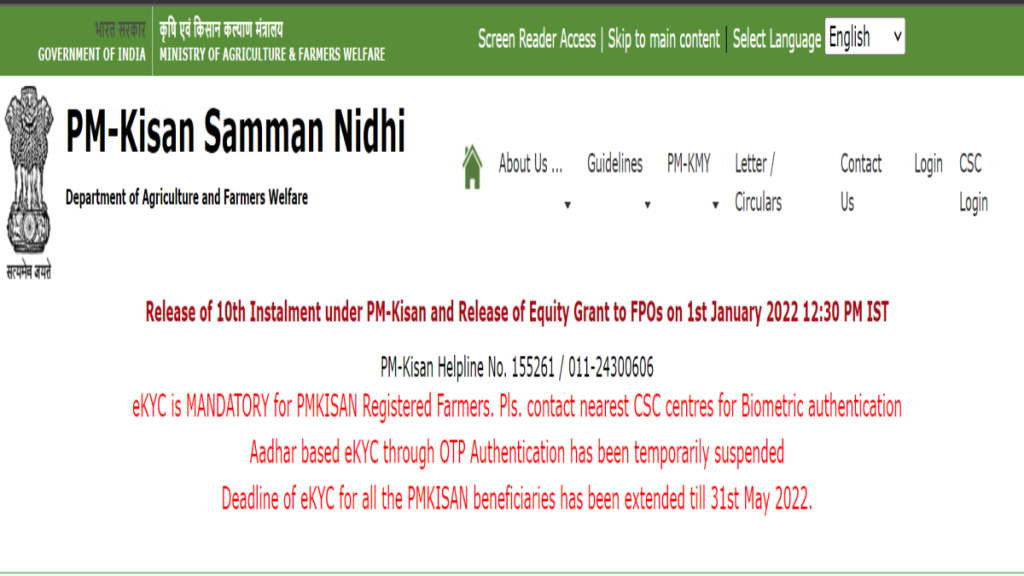 What Is PMKISAN eKYC Last Date ?
Deadline of eKYC for all the PMKISAN beneficiaries has been extended till 31st May 2022.
What Is PMKISAN eKYC Official Website ?
Official Website Is www.pmkisan.gov.in