Mansa Gujarat Bjp candidate 2022 : Mansa is one of the part of assembly constituencies in Gujarat Legislative Assembly, India. which fall under the Gandhinagar  District of Gujarat and assembly constituency no 1 is alloted to Mansa constituency.
Mansa Gujarat Bjp candidate 2022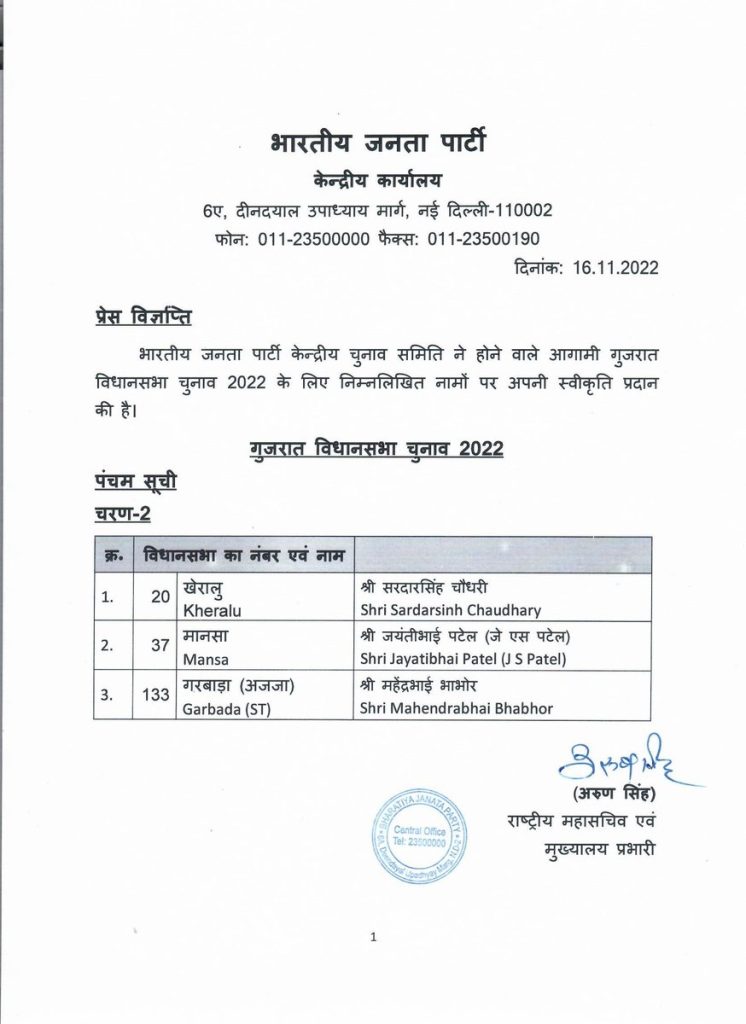 Mansa is a legislative assembly constituency in Gujarat. Election results of Mansa assembly constituency seat is given below in a table that also lists all MLAs from this seat. Click election year in the table, for more detailed result.
Mansa Vidhan Sabha Election 2022, News, Updates and Results
Here Get All Updates About News, Updates and Results…
List of All MLA from Mansa Assembly Constituency Seat (Gujarat)
Below is the list of winners in the Mansa assembly elections conducted so far
| Year | Candidate | Party | Total Vote |
| --- | --- | --- | --- |
| 2017 | Patel Sureshkumar Chaturdas | INC | 77902 |
| 2007 | Pro Patel Magaldas Madhavalal | BJP | 44381 |
| 2002 | Pro Mangalbhai Patel | BJP | 58981 |
| 1998 | Patel Mangaldas Madhavlal | BJP | 45096 |
| 1995 | Chaudhari Vipulbhai Mansinhbhai | BJP | 53414 |
| 1990 | Chavada Iswarsinh Shivaji | INC | 52315 |
| 1985 | Shukla Hariprasad Vithalram | INC | 35583 |
| 1980 | Chavada Isvarsing Shivaji | INC(I) | 19775 |
| 1975 | Chaudhari Motibhai Ranchhodbhai | NCO | 27984 |
| 1972 | Moti Bhai Chaudhari | NCO | 30794 |