Lalbaugcha Raja LIVE Darshan 2022 : Lalbaugcha Raja is one of the oldest and most popular Ganapati mandals in Mumbai that was established in 1934 and witnesses the footfall of lakhs of people during the 10-day Ganpati festival every year. This year Ganesh Chaturthi falls on August 31 2022
The Lalbaugcha Raja Sarvajanik Ganeshostsav Mandal on Monday (August 29) unveiled the first look of this year's idol. This year, the idol is 12 feet.
Lalbaugcha Raja LIVE Darshan 2022
Lalbaugcha Raja darshanThere are two lines for darshan of Lalbaugcha Raja. One is Mukh Darshan line and the other is the Navas line. Navas Line is the Mannath Line – the one where devotees get to touch the Idol's feet to fulfill their wishes. In the case of the Mukh Darshan line, devotees get a glimpse of the idol from a little distance.
First Look of Lalbaugcha Raja 2022 Photos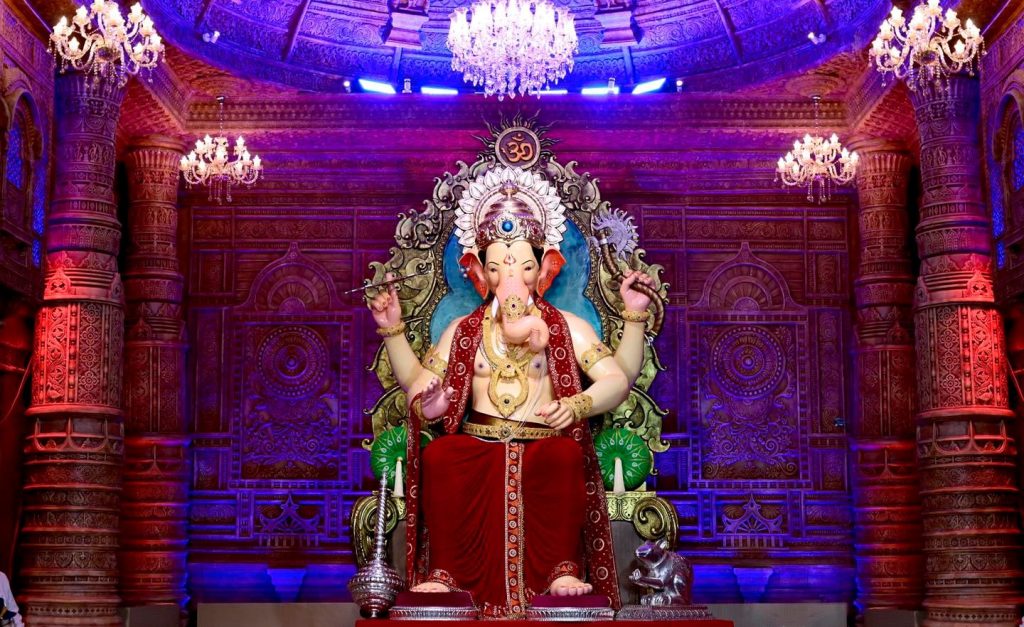 Lalbaugcha Raja THEME 2022
The Lalbaugcha Raja Sarvajanik Ganeshotsav Mandal revealed the first look of its signature 14-foot-tall Ganesh idol in Mumbai on Monday, just two days ahead of Ganesh Chaturthi.
The idol of Lalbaugcha Raja is 14 feet and holding the throne, the total height of the idol is 21 feet. This year the Lalbaugcha Raja is celebrating the 89th Ganesh Chaturthi. The idol is made from POP.
It takes one and a half months to make the idol. The eyes of the idol are very attractive. Santosh Kambli has sculpted the idol of Lalbaugcha Raja. Interestingly, Union Home Minister Amit Shah will also visit Mumbai on September 5 to pray to the Lalbaugcha Raja.
The Lalbaugcha Raja pandal is a major attraction during Ganesh Chaturthi in Mumbai. Every year, thousands of people visit the place to offer their prayers at the pandal. However, since the outbreak of the Covid-19 pandemic in 2020, the celebrations at the pandal have been affected.
Lalbaugcha Raja 2022 Decoration Theme
Ganesh Chaturthi 2022 will be celebrated on August 31, Wednesday, which will be a large affair at the Lalbaugcha Raja Ganesh Mandal. Prior to the 10-day celebration, the organisers took to Instagram to share the live streaming details of the Lalbaugcha Raja 2022 first look, which was shared with the devotees on Monday, August 29.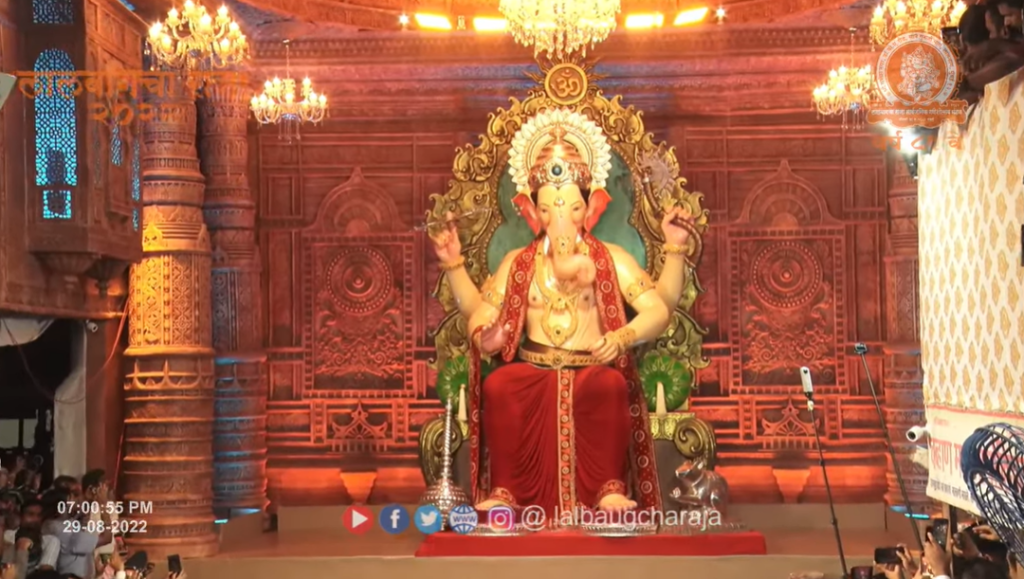 Lalbaugcha Raja 2022 – Official YouTube Channel